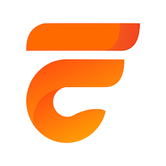 No collateral or guarantees required
Faircredit does not require collateral or guarantees to grant loans, making their services accessible to a wide range of people.
Competitive interest rates
Faircredit interest rates are competitive compared to other online lenders. This means customers can obtain loans at reasonable prices.
Simple application process
Our Faircredit loan application process is simple and easy to understand. Customers can complete their application online in a matter of minutes.
Friendly customer service
Faircredit strives to provide excellent customer service. Their team is available to answer questions and assist customers at every step of the loan application and payment process.






✅ Uganda Citizenship
✅ Age between 20 to 60
✅ E-wallet account
✅ Download the APP and fill out your application
Download Faircredit application, click here >>
Download and install our official APP from Google Play
Fill out the online application
Choose the loan amount and term you need.
Fill out the your application, providing your personal and financial information.
Receive a loan offer
Once we receive your application, we'll review it and send you a loan offer with the terms and conditions.
If you're happy with the offer, sign the loan agreement electronically.
Receive the funds
Once you've signed the agreement, we'll transfer the funds to your bank account in 24 hours.
It's a quick app, the stuff is understanding and the disbursement is on time. I look forward to working with them ,to grow financially and I recommend it to anyone. Thank you fair credit.
-- Ckalanzi Cathy cathy
I have given 4 stars because at first they were telling me that i have entered wrong information .. I received mine on mobile in a blink of an eye.. So friends i recommend and please pay so that you can upgrade.. Am happy now.
-- Afune brian
Very good For emergency in 5mins I receive my loan, thank u
-- Deminis Dona
Fair credit is very helpful because I had an emergency n it bailed me out. It was also pretty fast.
-- Ouma martin